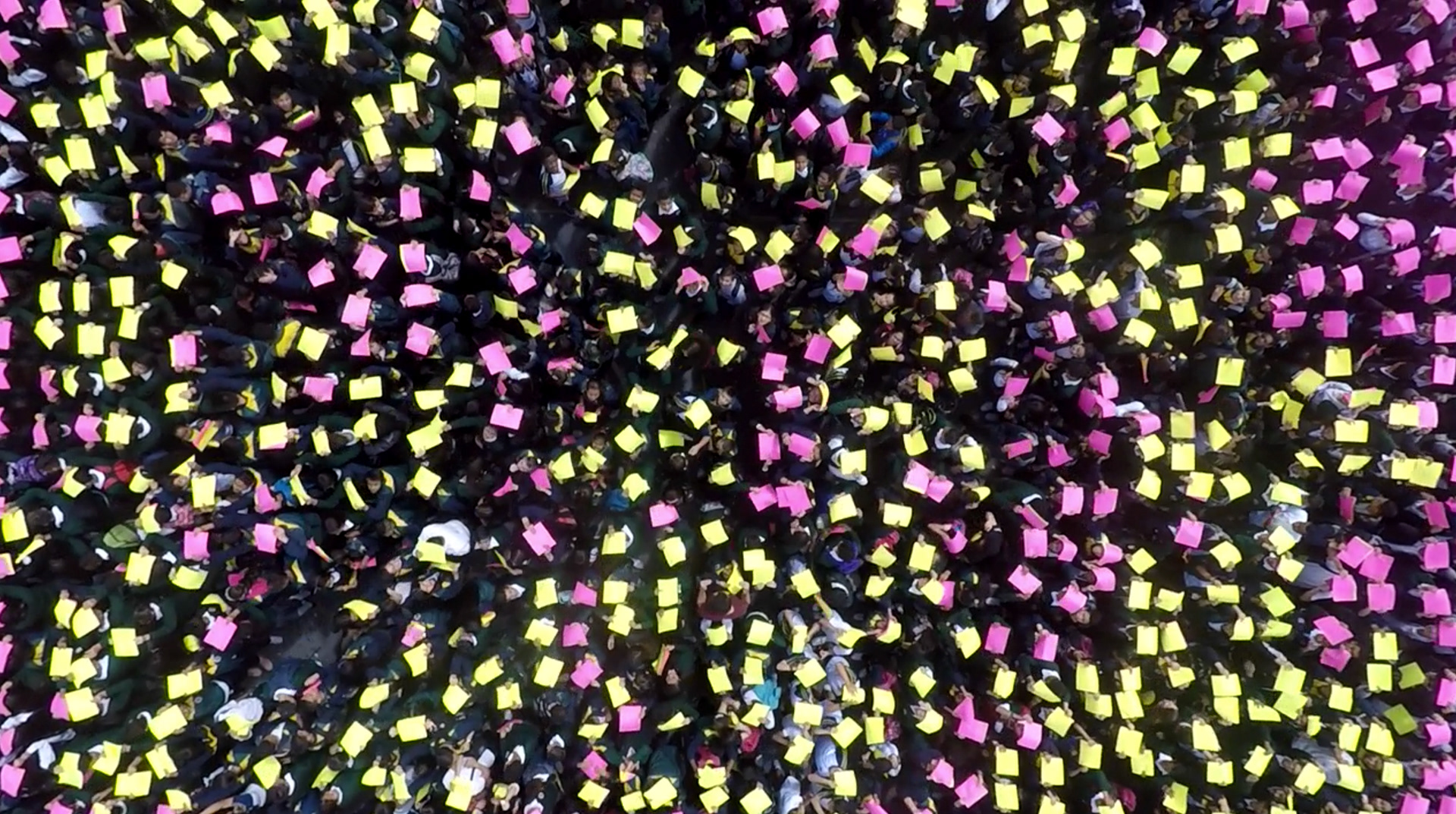 With the support of the official sponsorship of the

UNIVERSIDAD PILOTO DE COLOMBIA

and the
TIRANDOXCOLOMBIA
Foundation, the Experimental Typography class of the Faculty of Architecture and Design of the

UNIVERSIDAD DE LOS ANDES

 carried out a typographic intervention that took place on the fields of the

GERARDO PAREDES DISTRICT 
SCHOOL

with the participation of 3325 students.
The objective of the intervention was to talk about safe and pleasant sex without shame. In Colombia, 1 out of 5 adolescents is pregnant and 9 out of 10 stop studying due to pregnancy. Public speaking about sex is a method to prevent teenage pregnancies in the country. It is the first step so that young people can access their Reproductive Sexual Health Rights, because sexual education prepares young people in the first place but does not incite them.
After 3 weeks of preparation, 10 hours of assembly and the help of the students and teachers of the school, at 8:30 am on Tuesday, May 14, 2019 it was time to act. Standing on a 3400 square grid, the students raised pink and yellow sheets of paper, which were prepared with a code, and transformed the word TABU into the word SEX

. 
Before and during the intervention, the media and communication group was in charge of announcing the Event and publishing each stage of the process to make as much noise as possible.

 
TIRANDOXCOLOMBIA

contacted journalists from the

CARACO

L channel to magnify the scale of the project, and thus communicate the importance of talking about sex. The result was about 2500 people reached by social networks and 16 Million viewing opportunities through

CARACOL NEWS.
​​​​​​​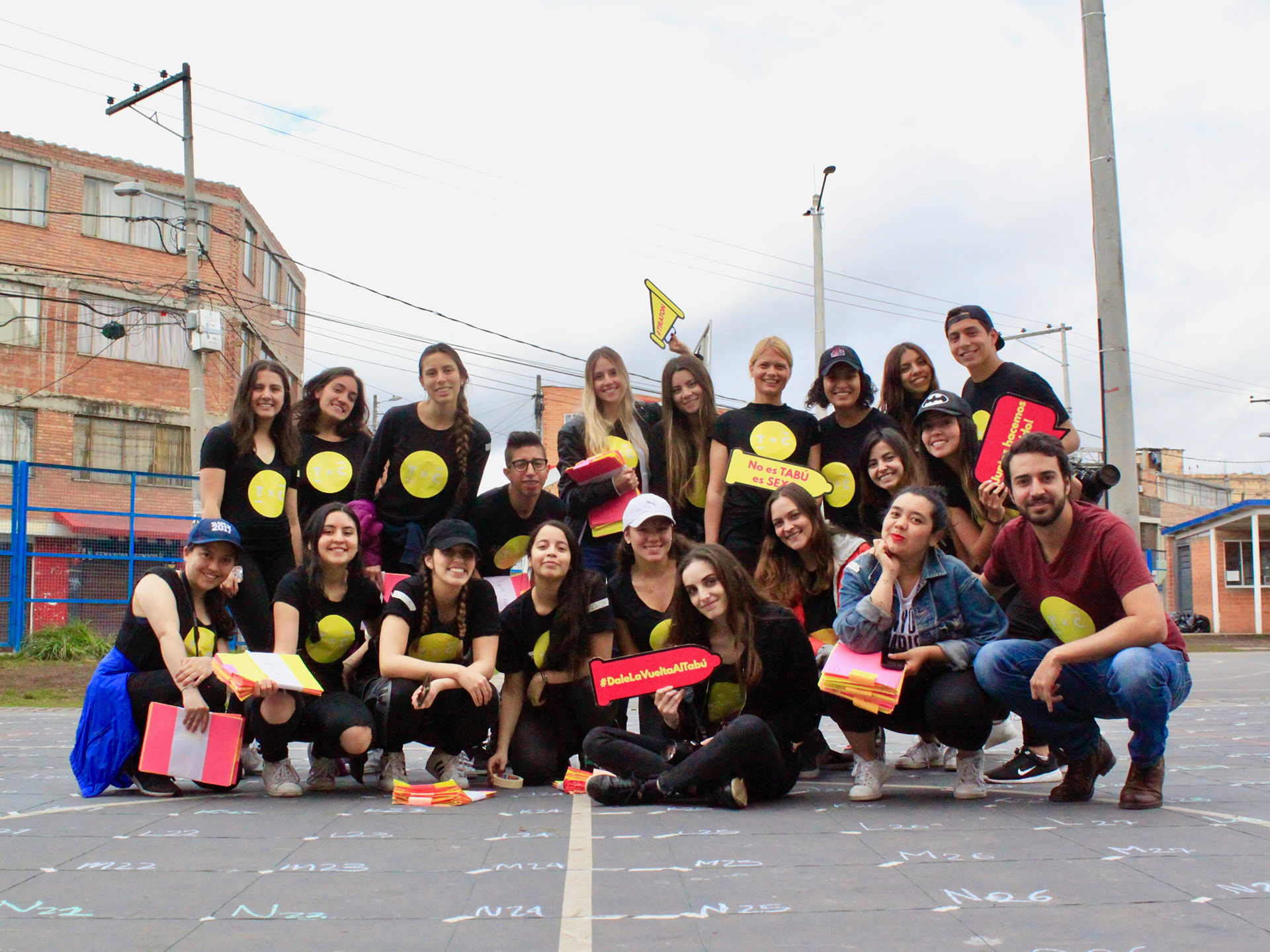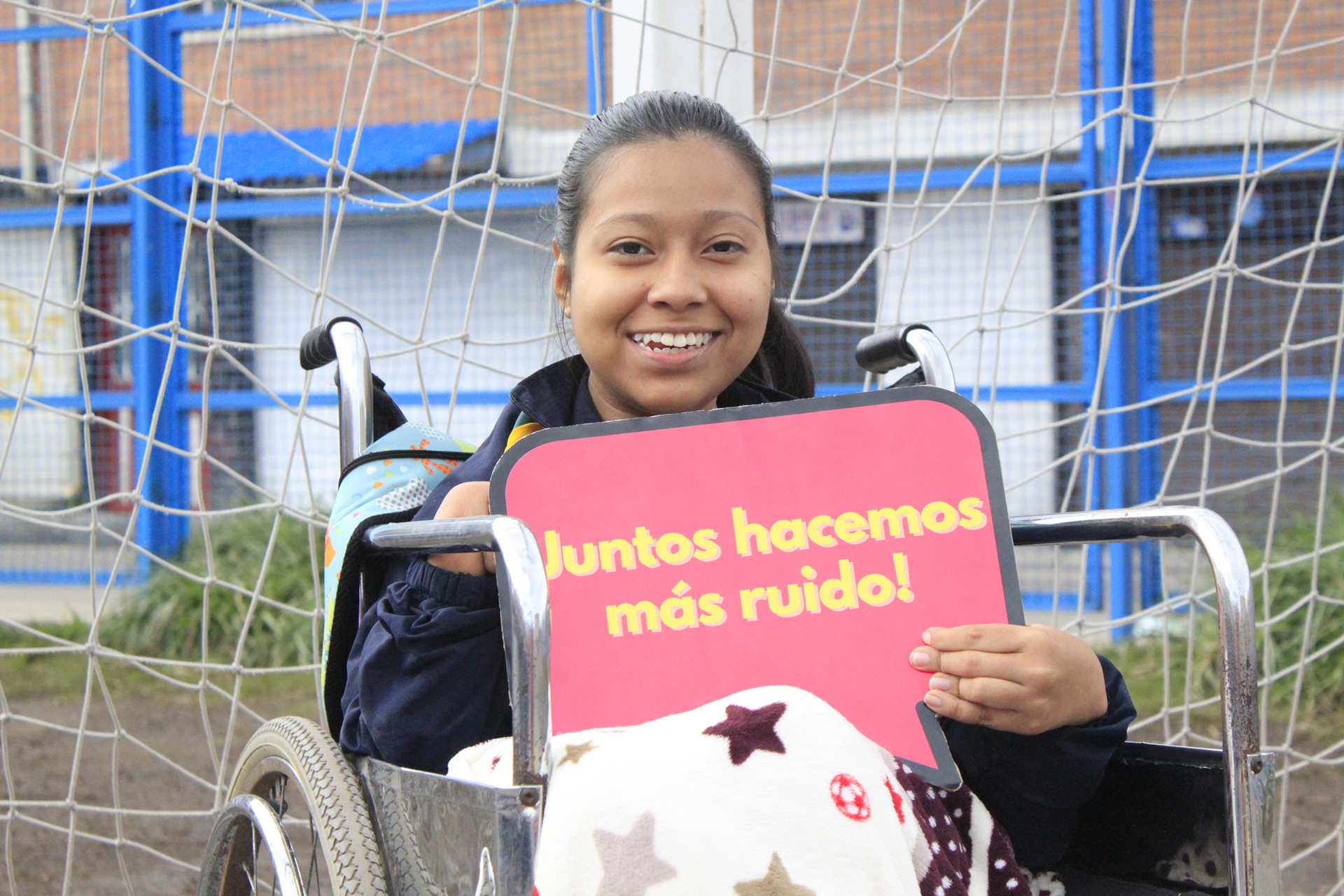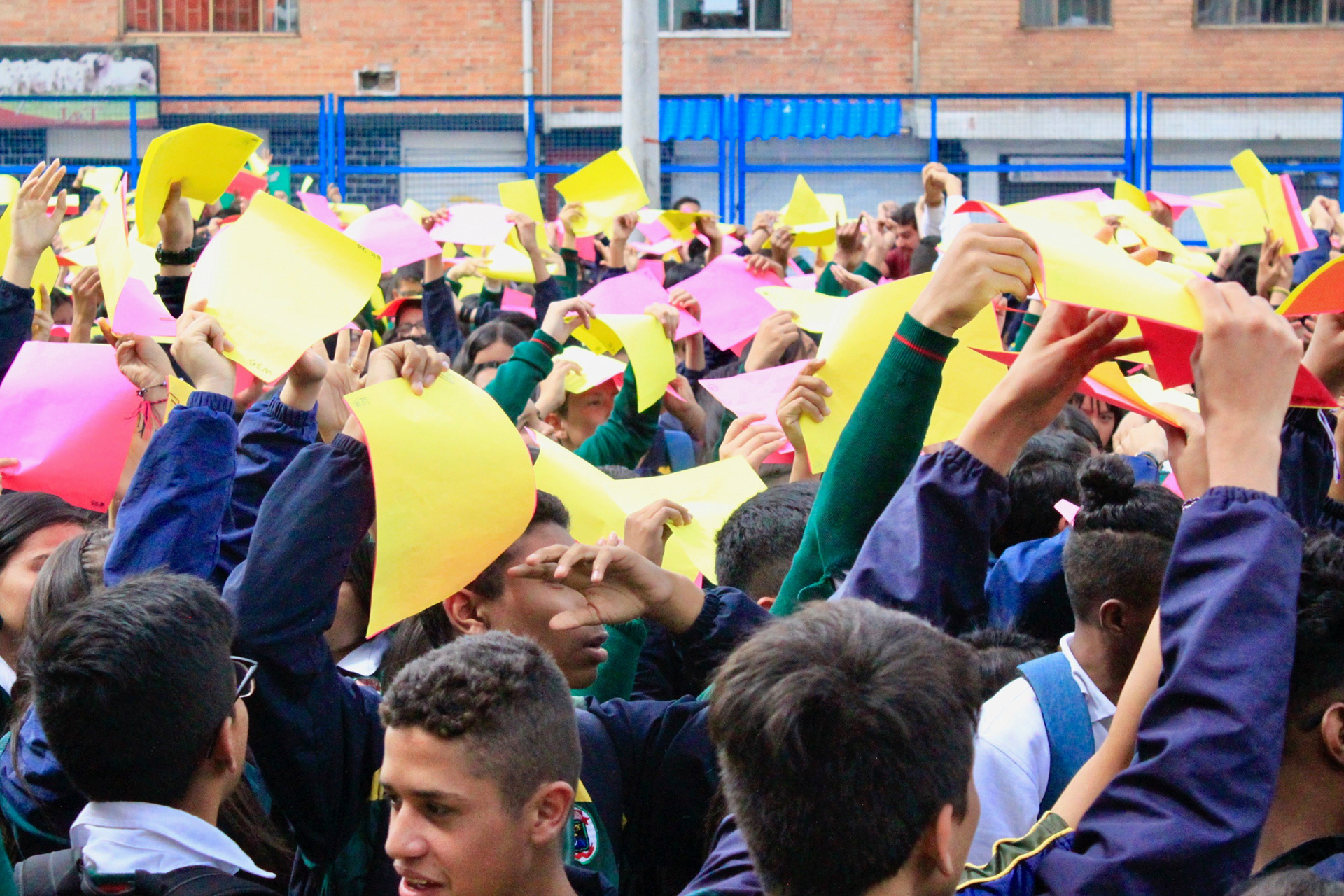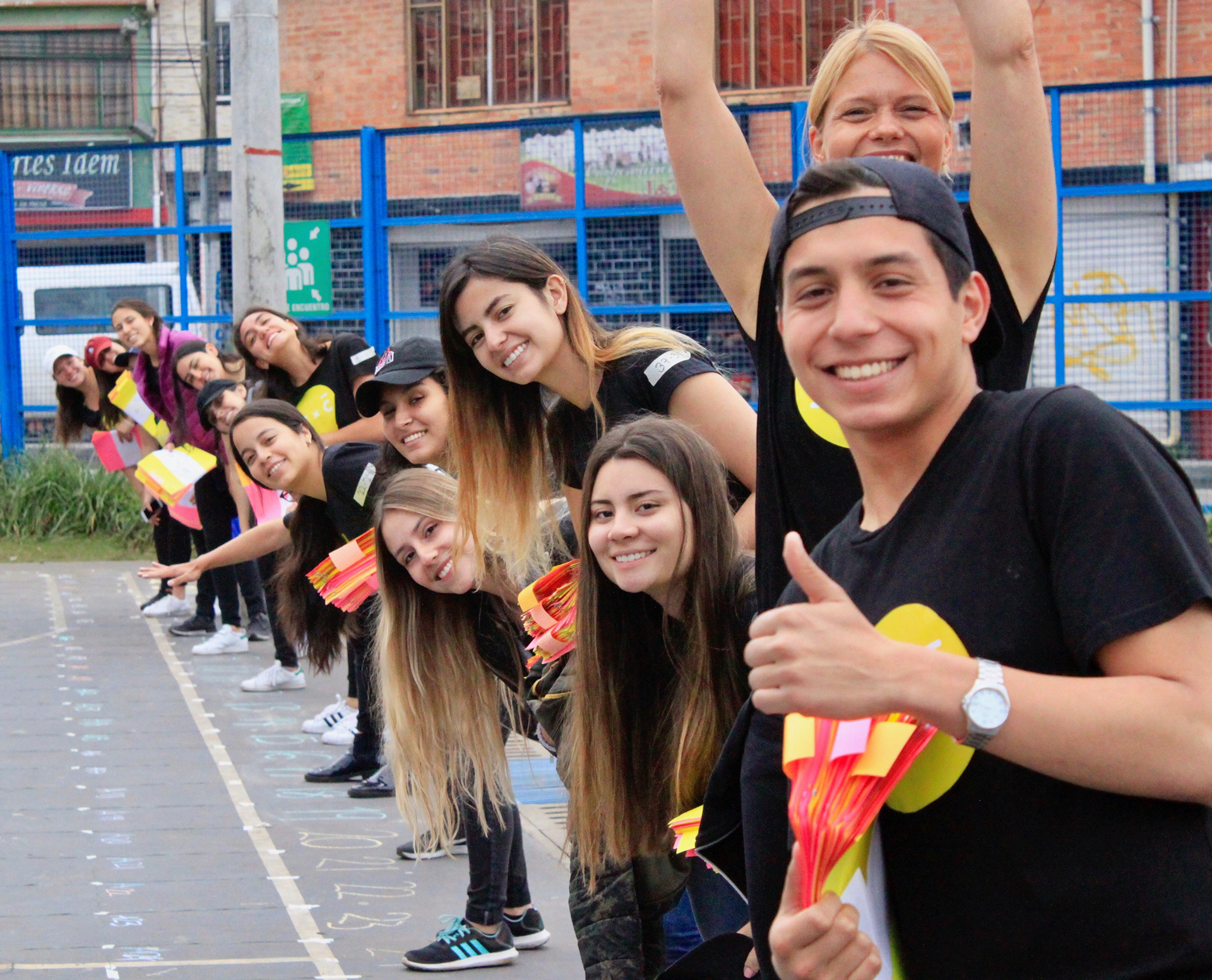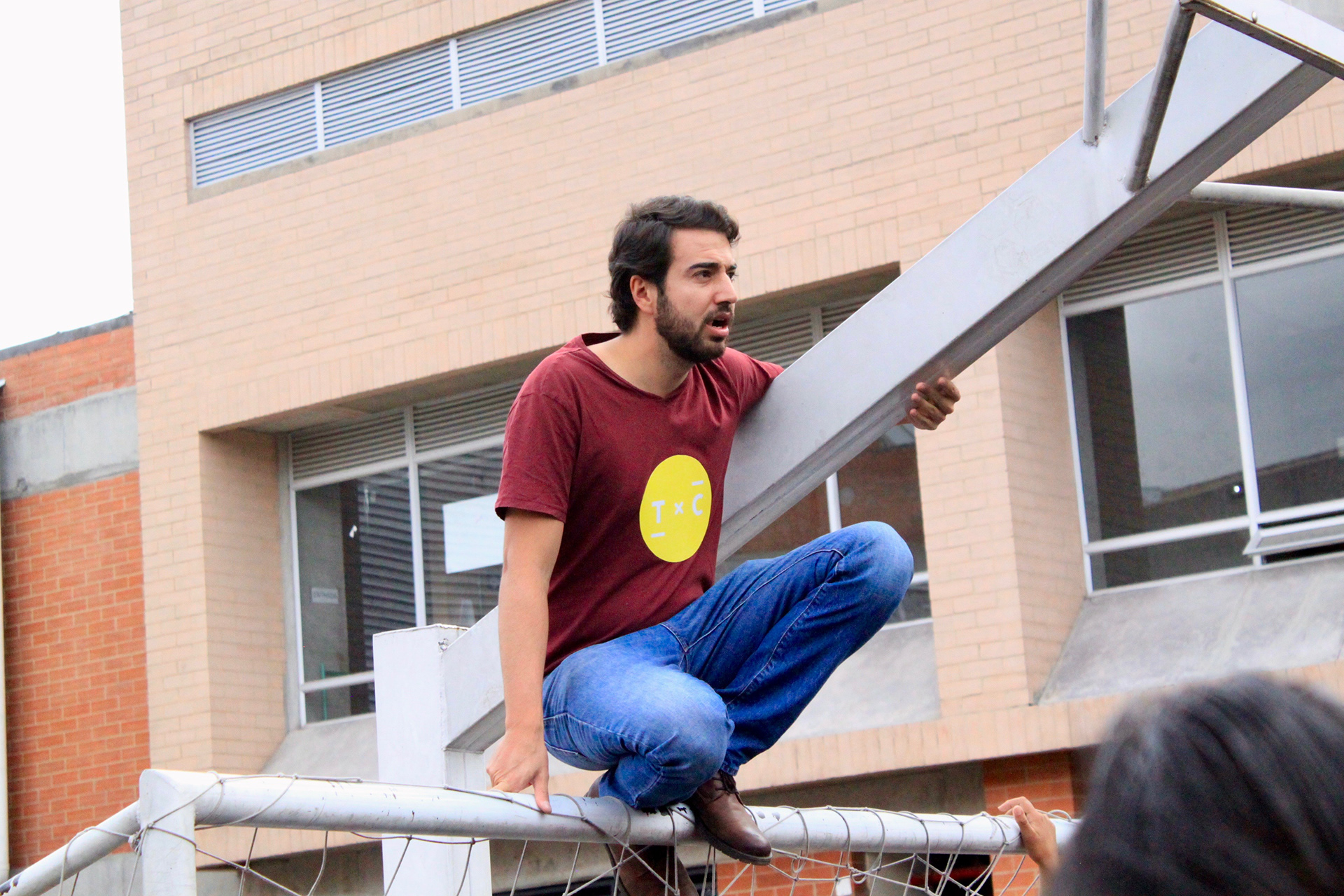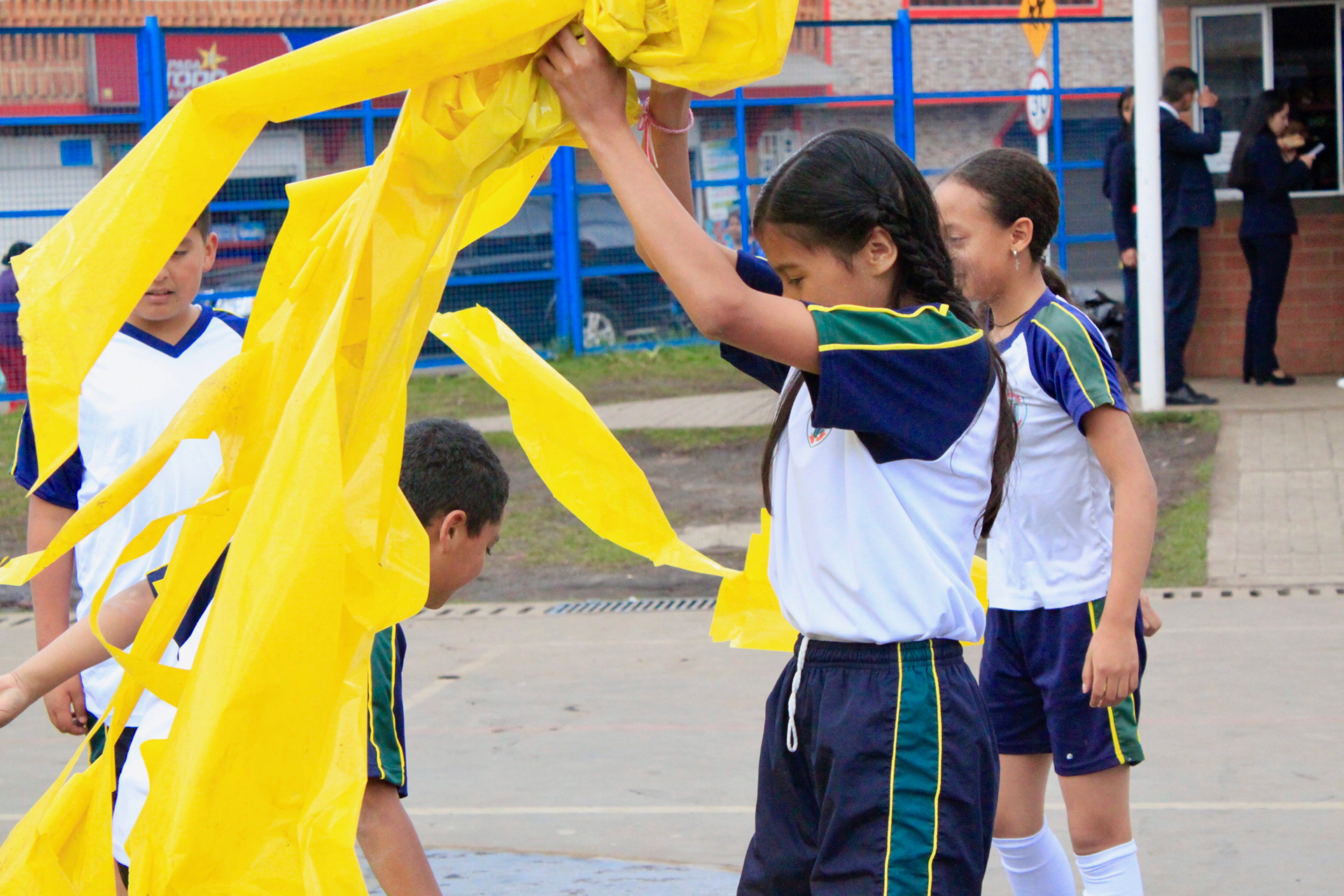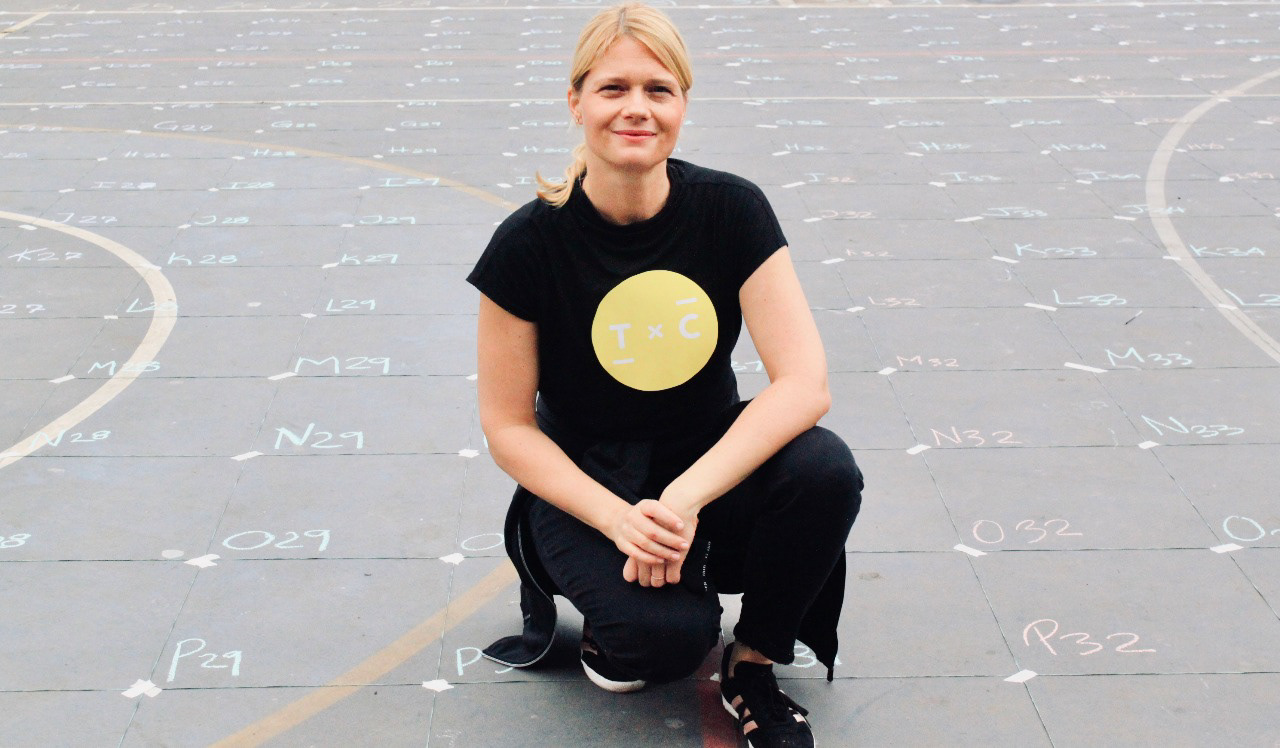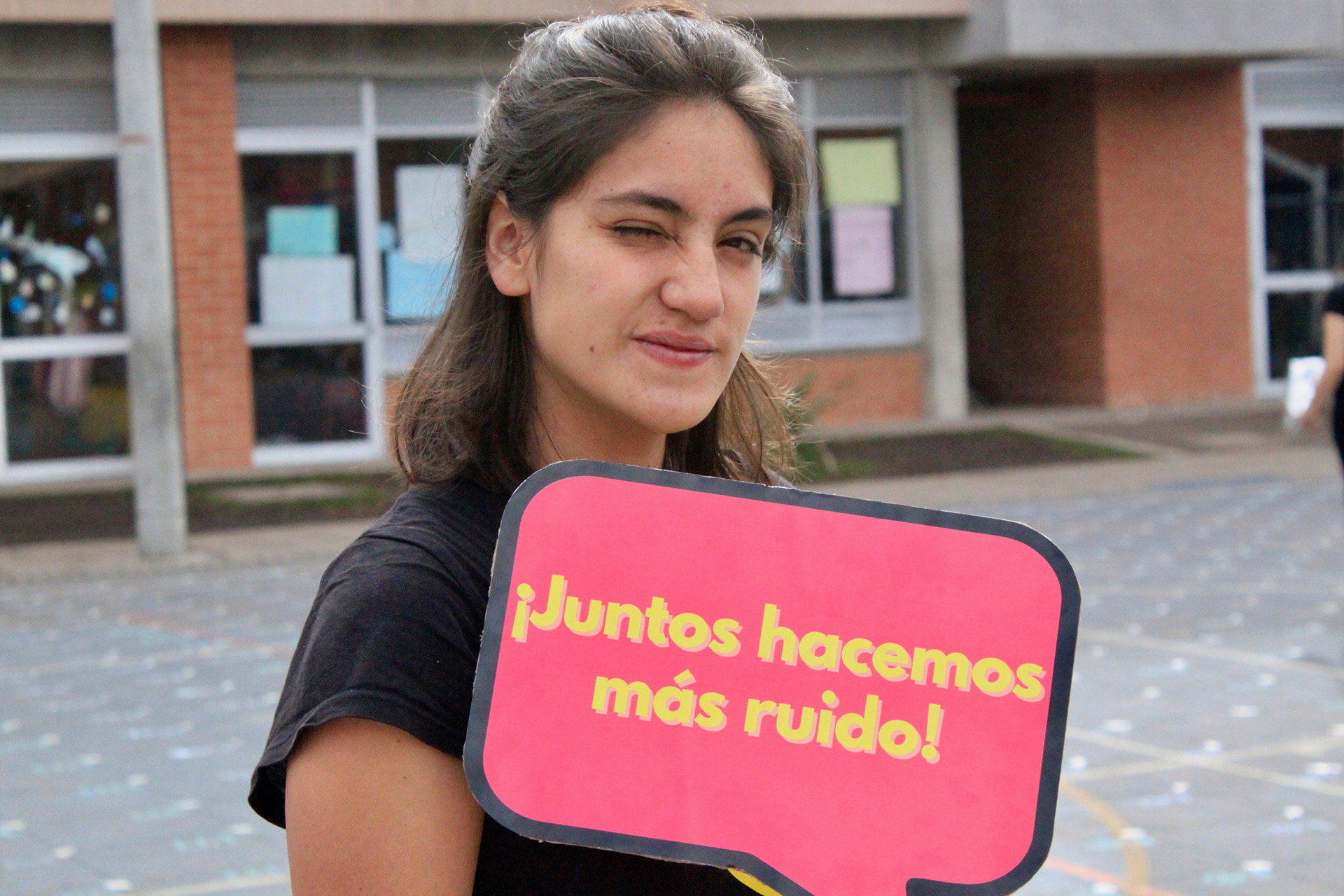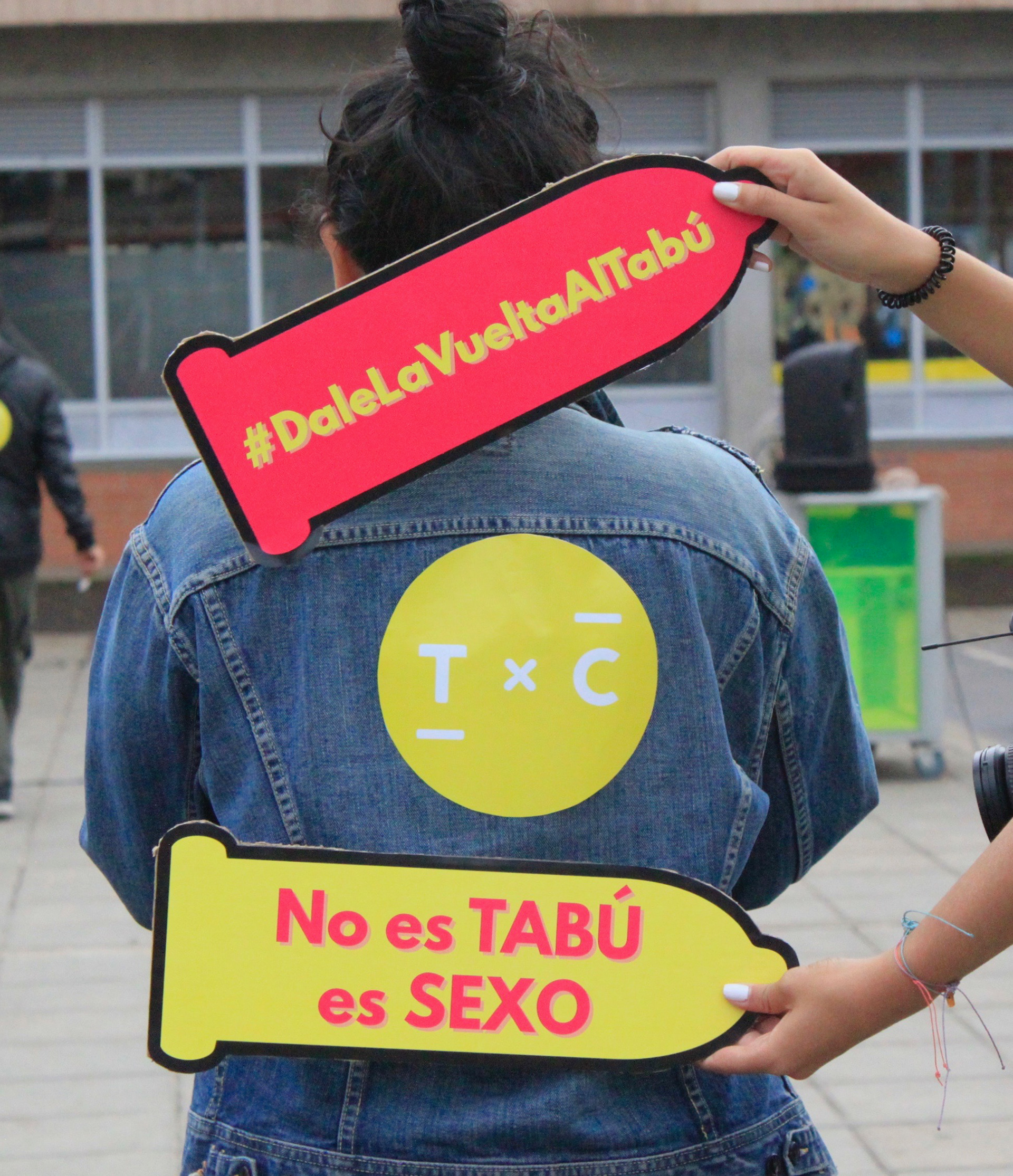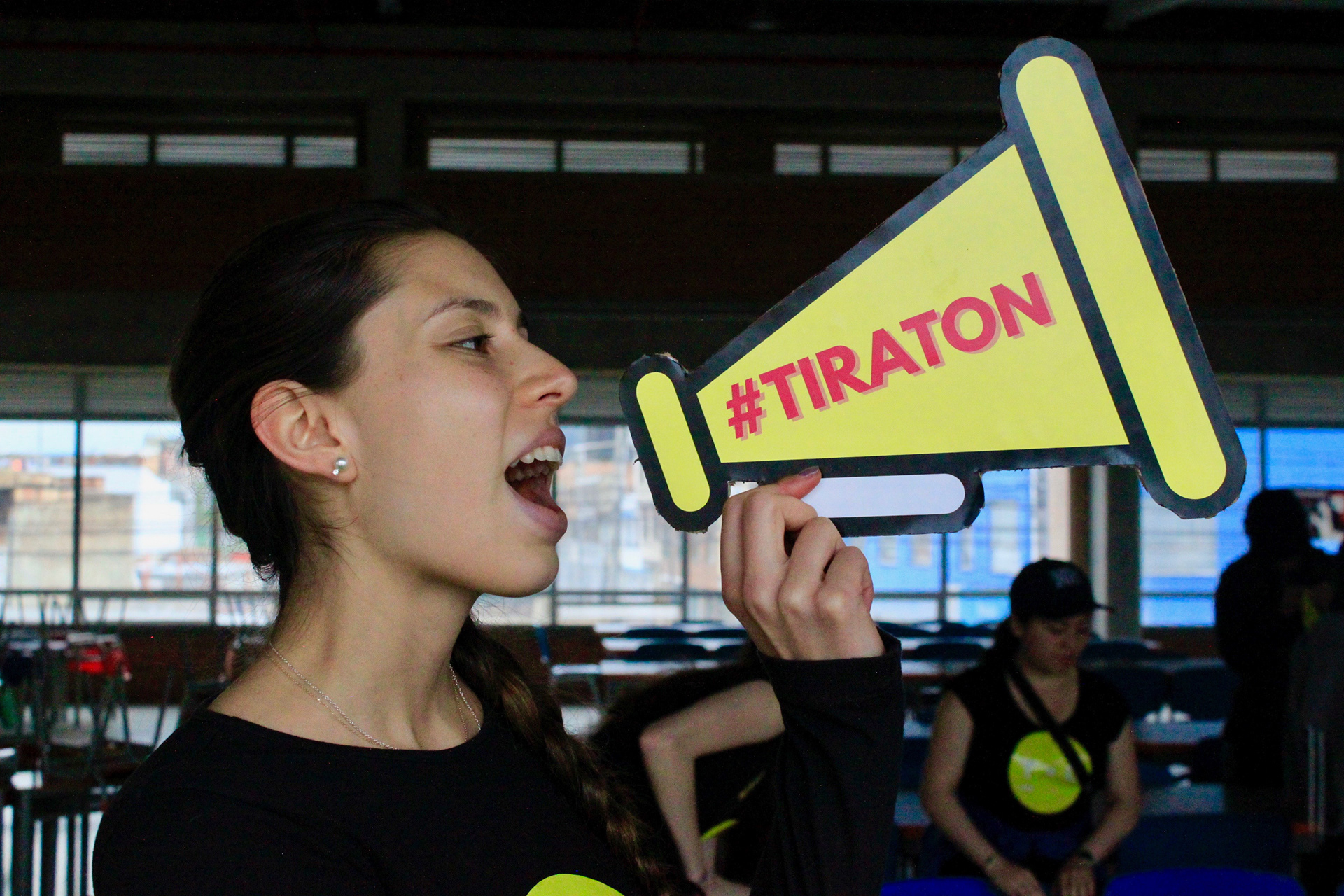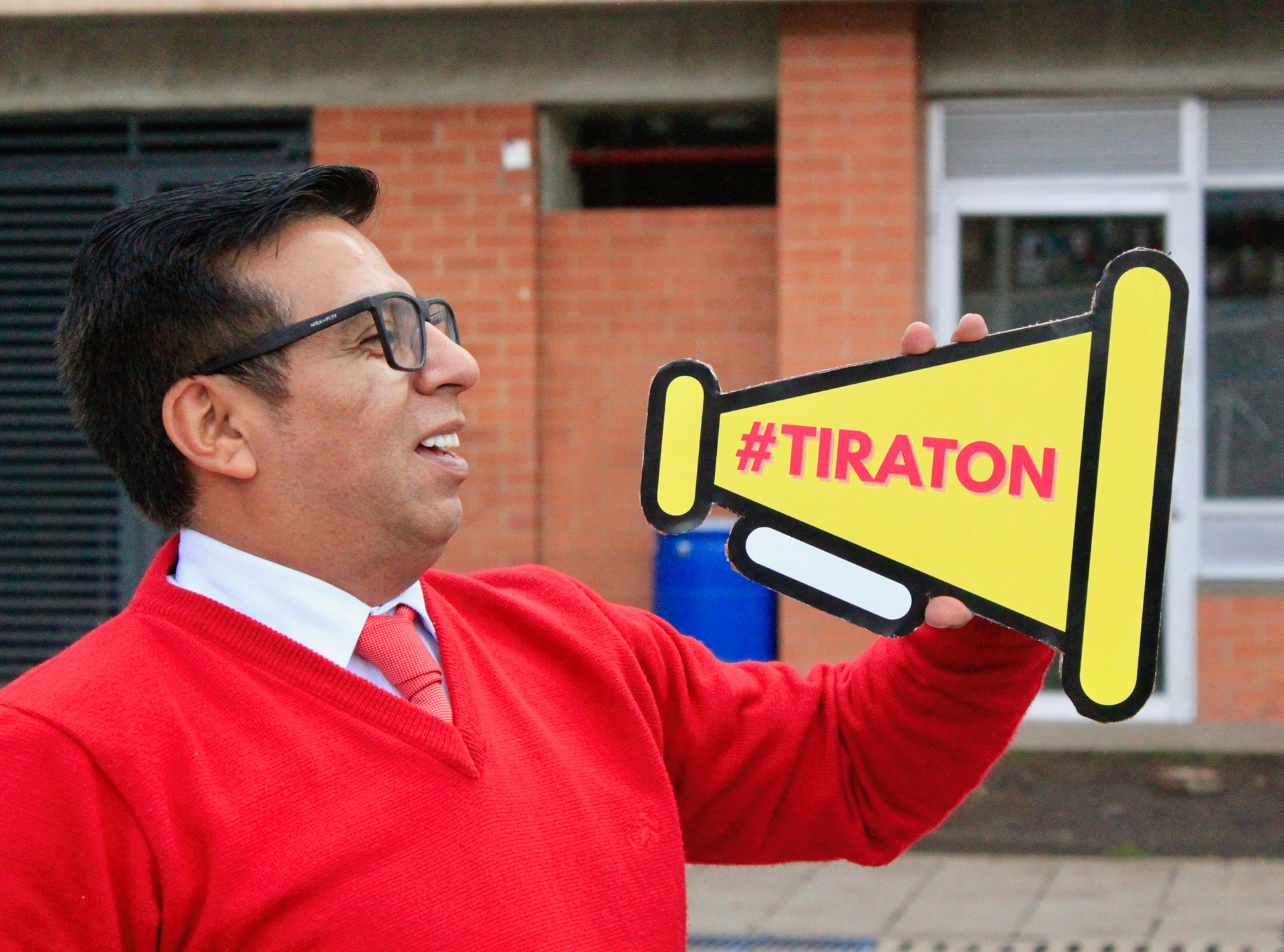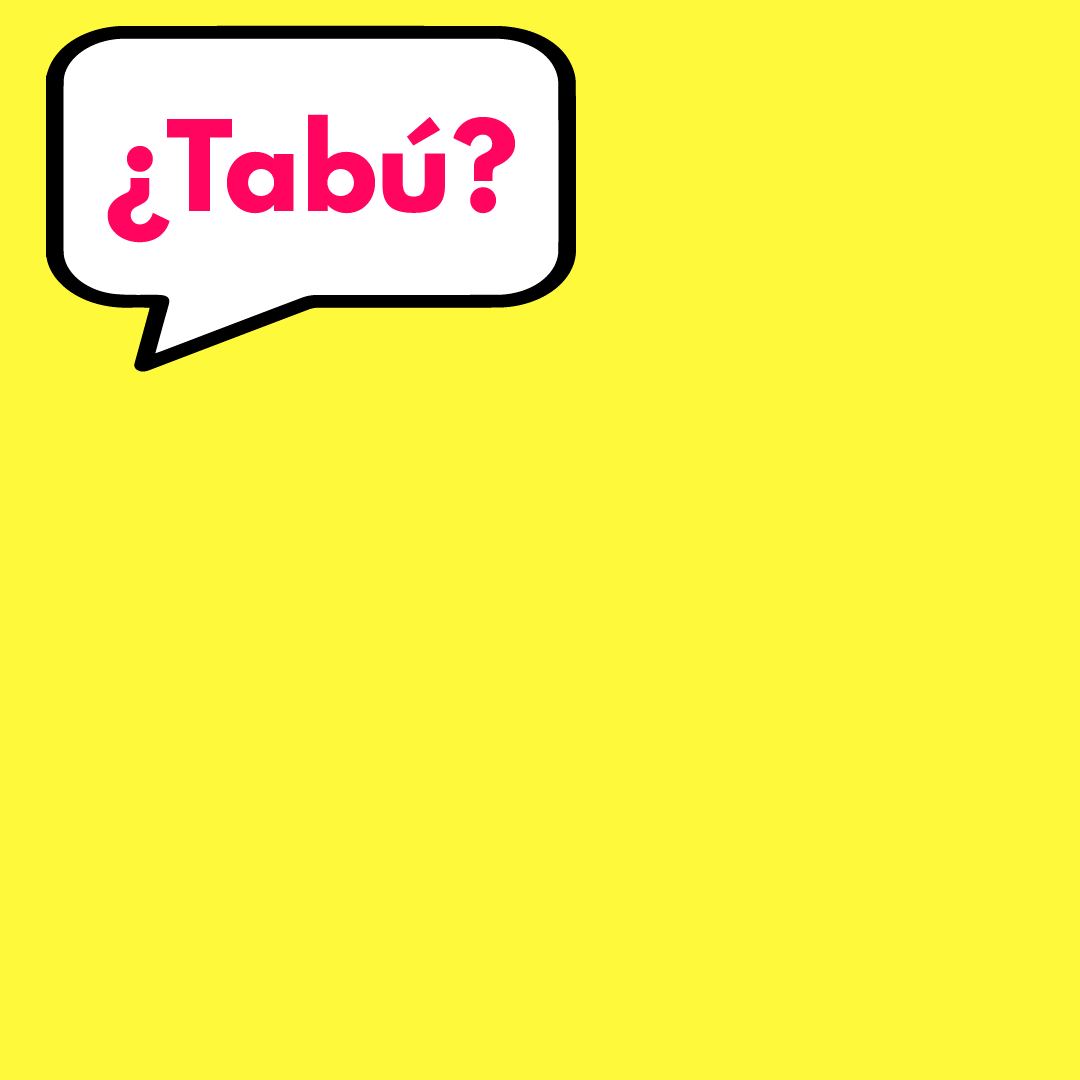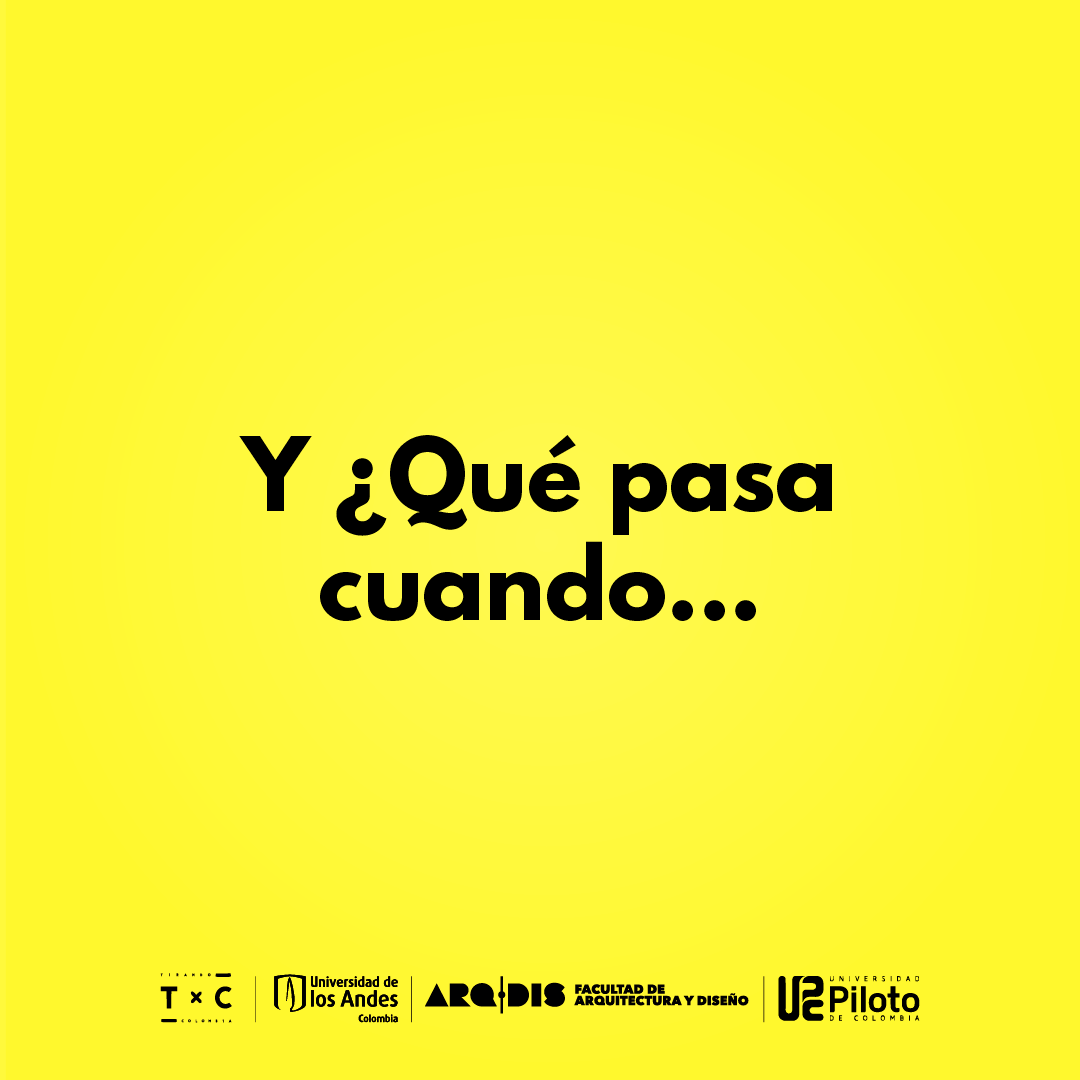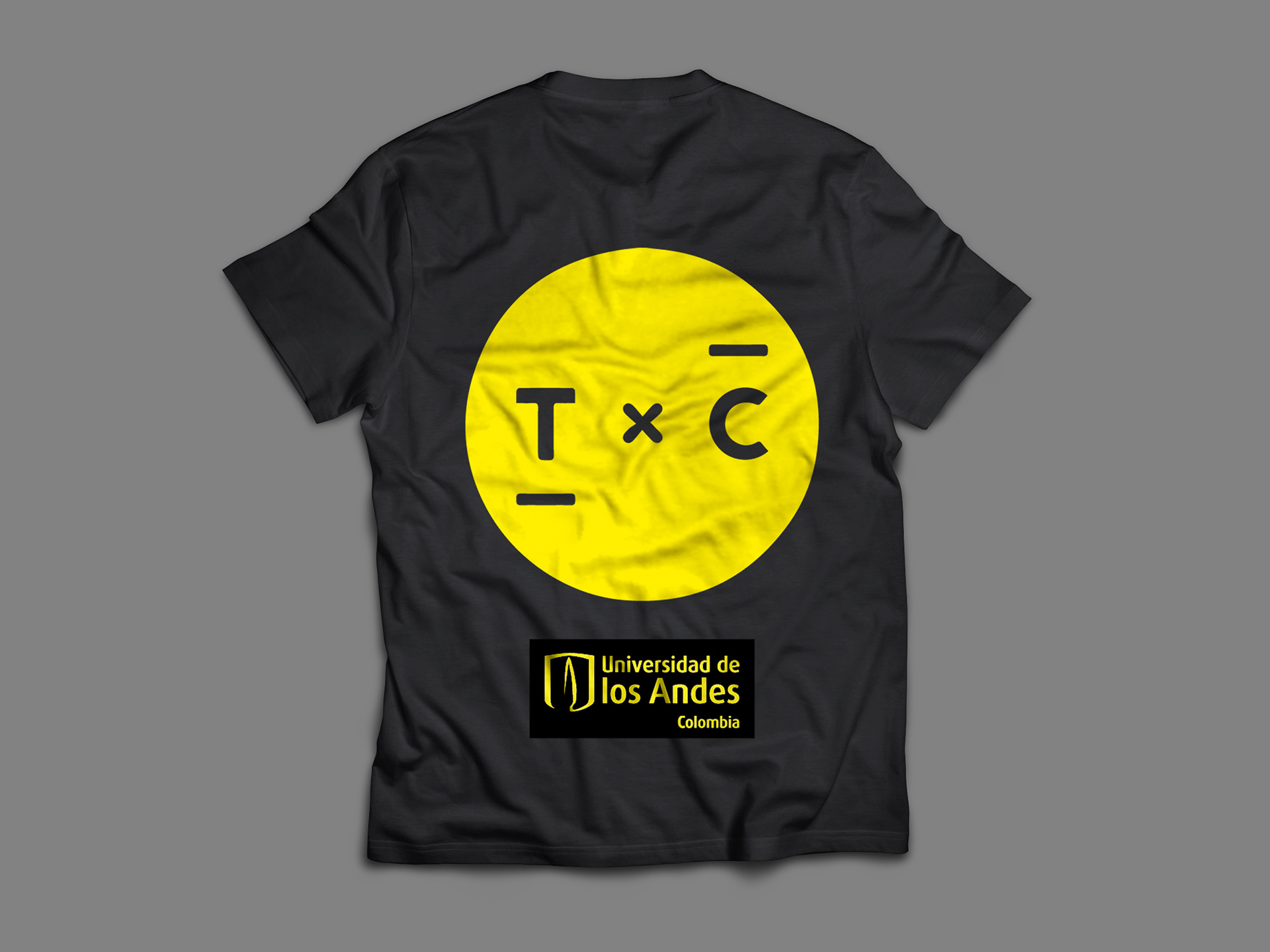 Susana Arbelaez, Juan Pablo Correa, Maria Fernanda De Paz, Gabriela Duran, Laura Fernandez, Sofia Giraldo, Valentina Marquez, Daniela Morales, Alejandra Ortíz, Gabriela Parra, Daniela Pedraza, Sofia Posada, Reibert Reyes, Gabriela Rodriguez, Paula Romero, Santiago Salazar, Amira Sanabria, Lina Vasquez, Marianne von Arnim
Gerardo Paredes District School, Bogotá