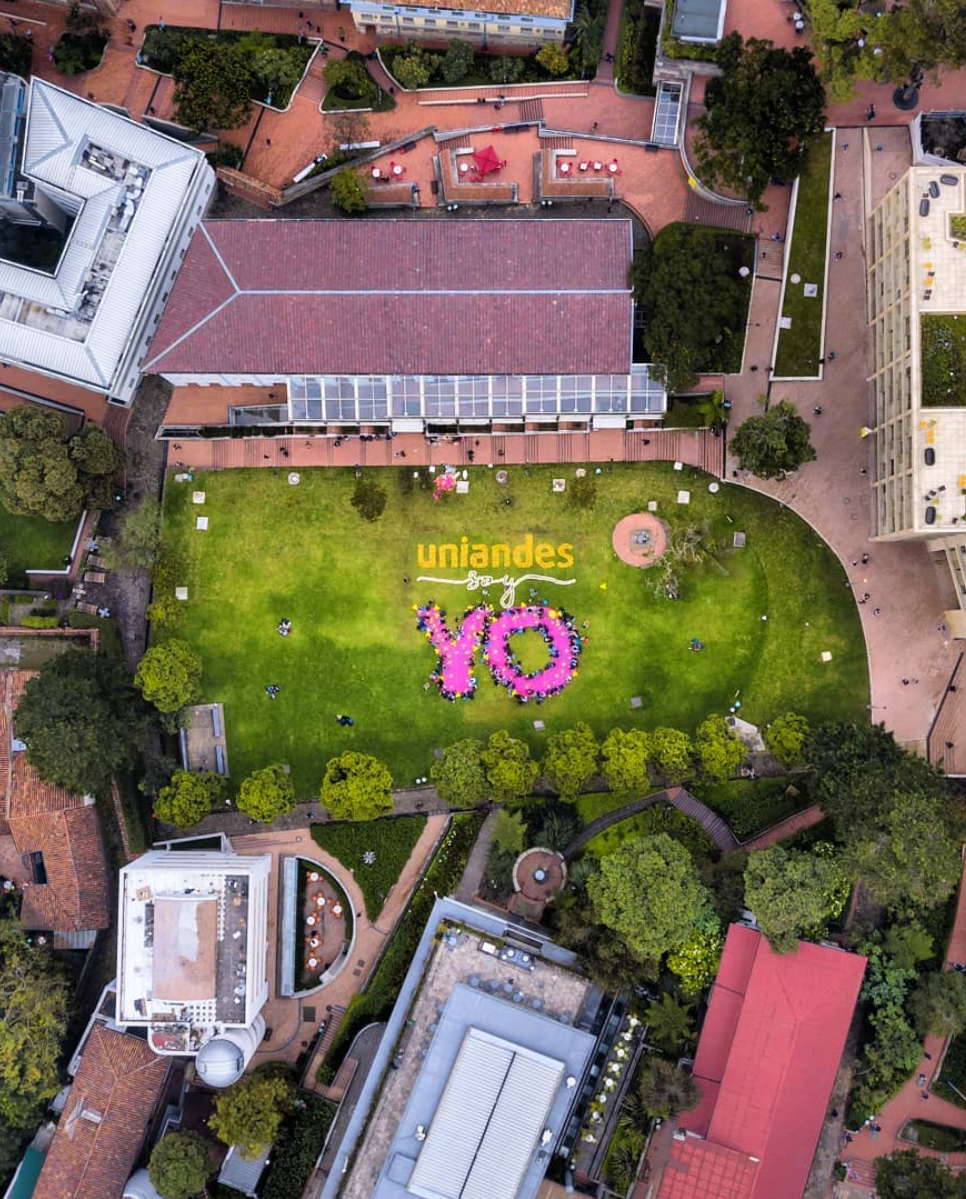 The project was carried out in the Experimental Typography class in cooperation with the Campus Management of the Universidad de los Andes. The initial purpose of the installation was to welcome the new Design and Architecture building, Block C, to the University, bringing the entire Uniandina community together for a typographic picnic in front of the building.
The typographic intervention consisted of

1500 bananas

,

1000 flowers

, a large amount of fabric and rope.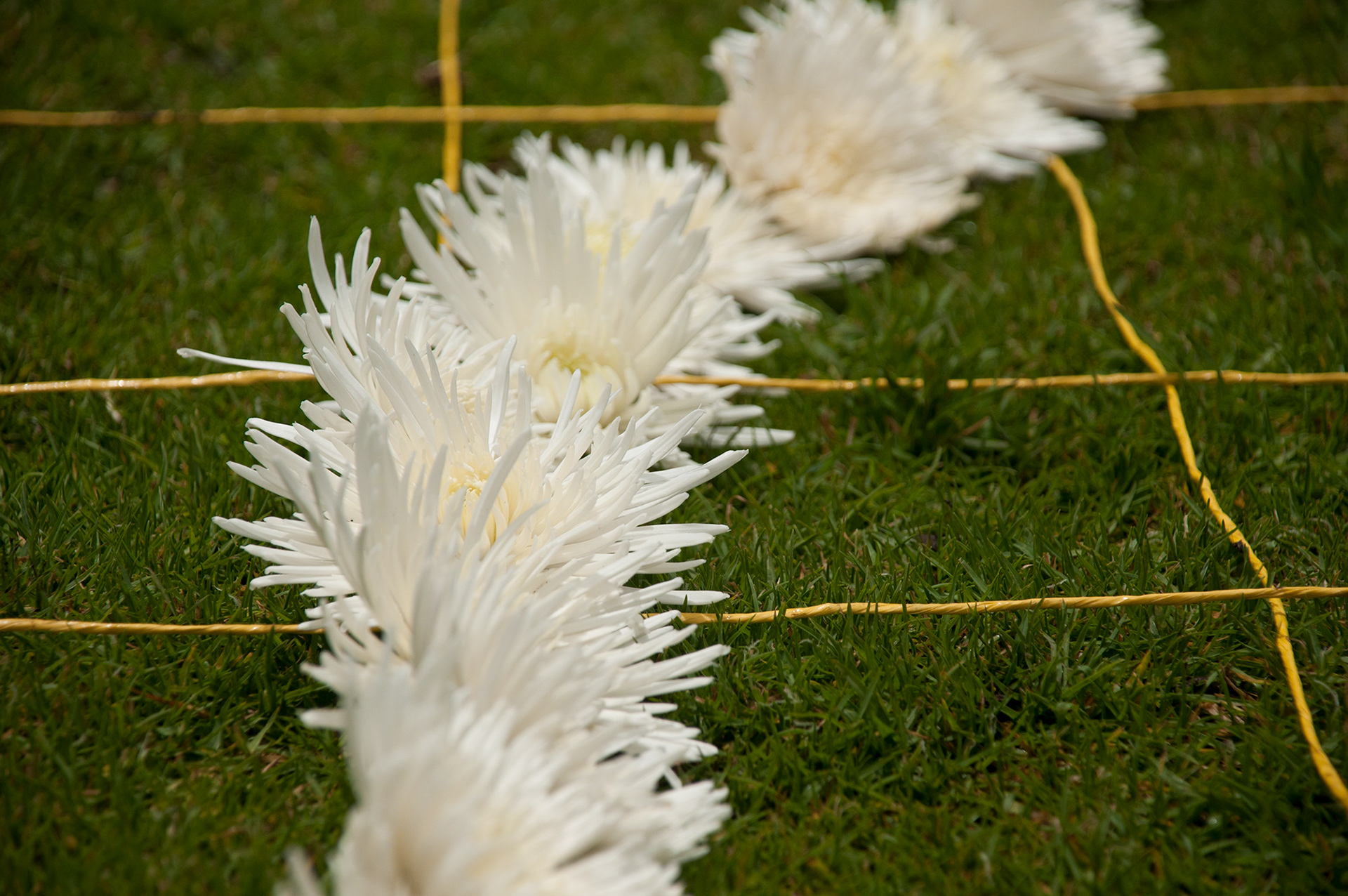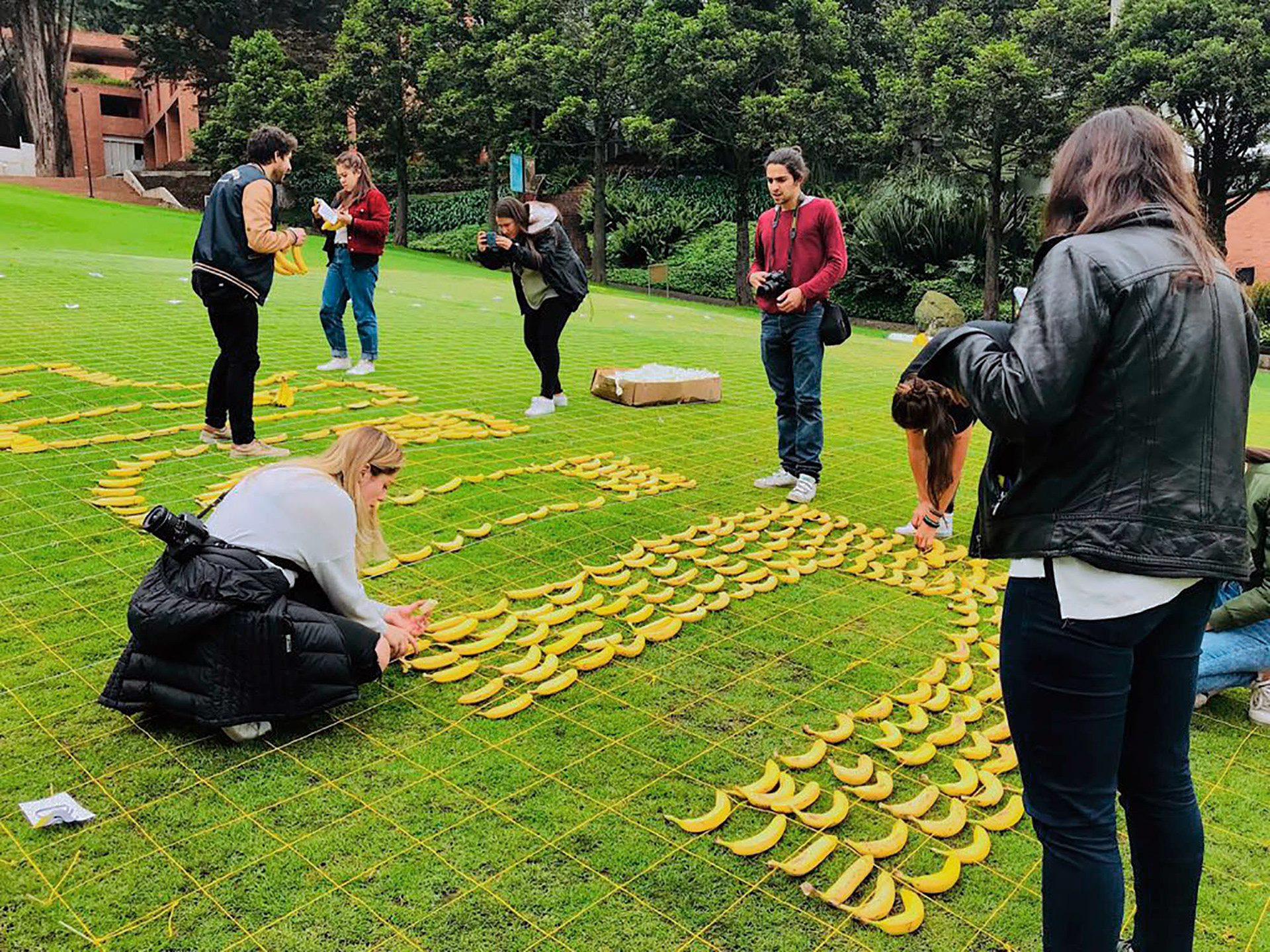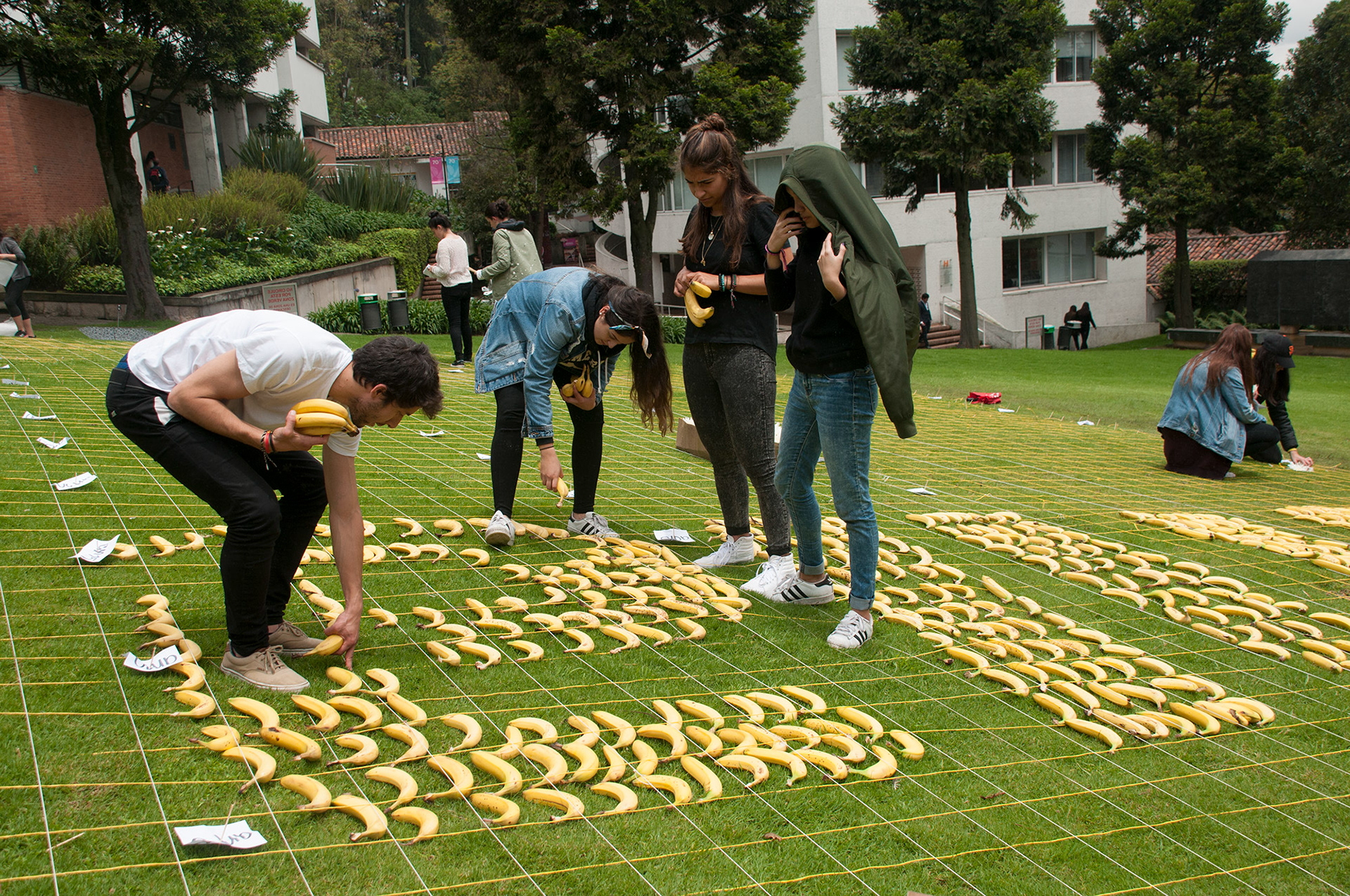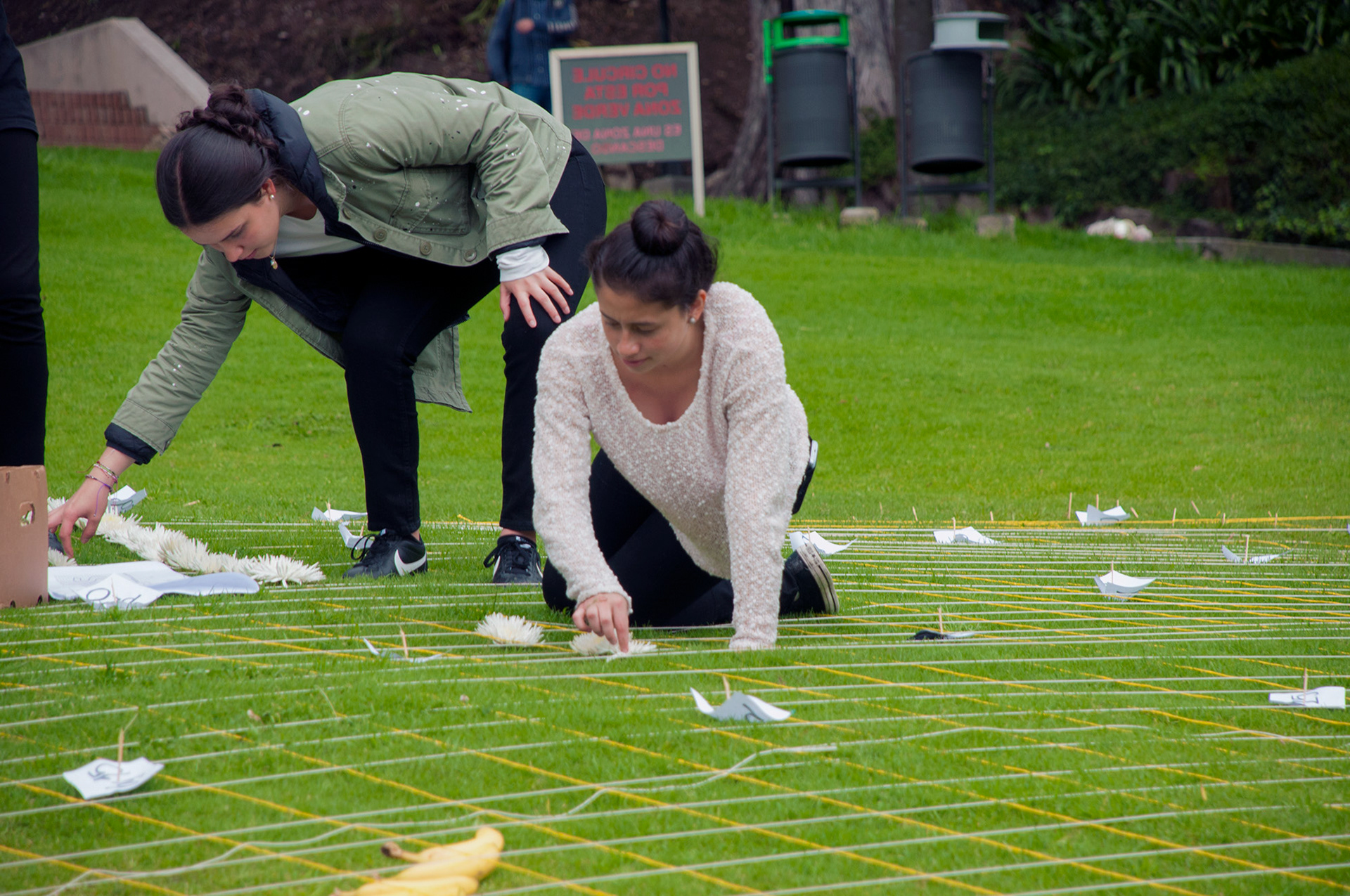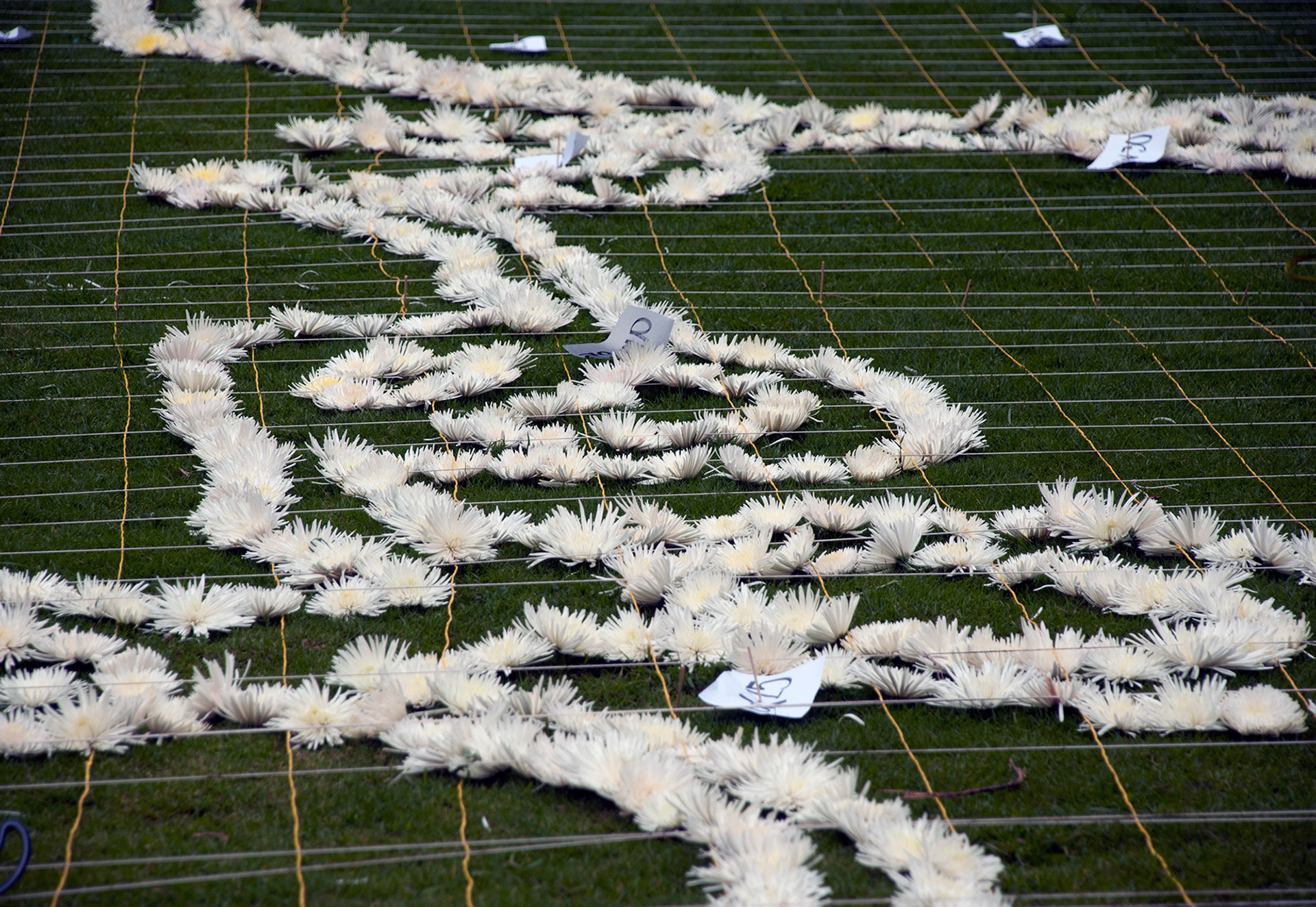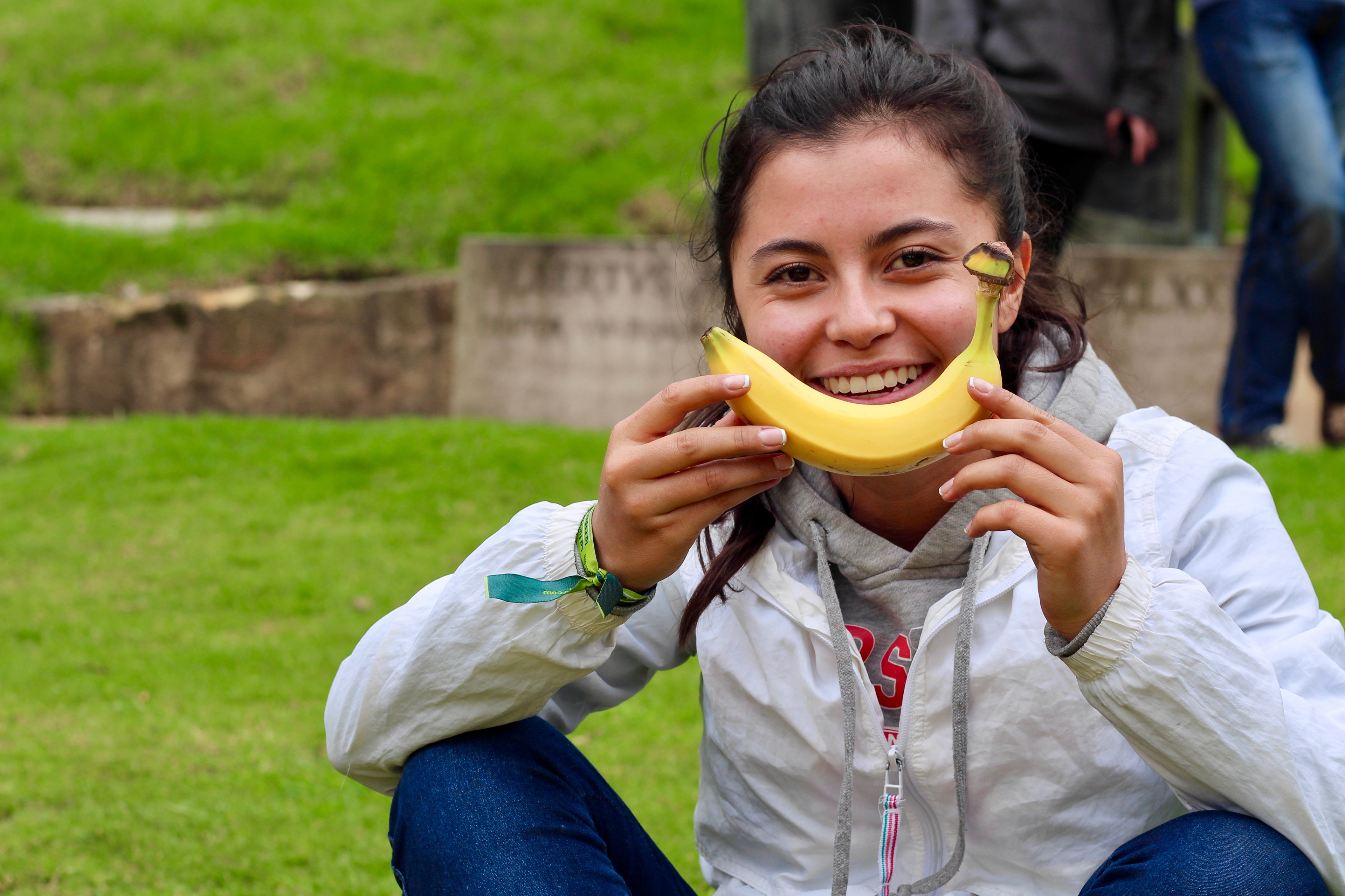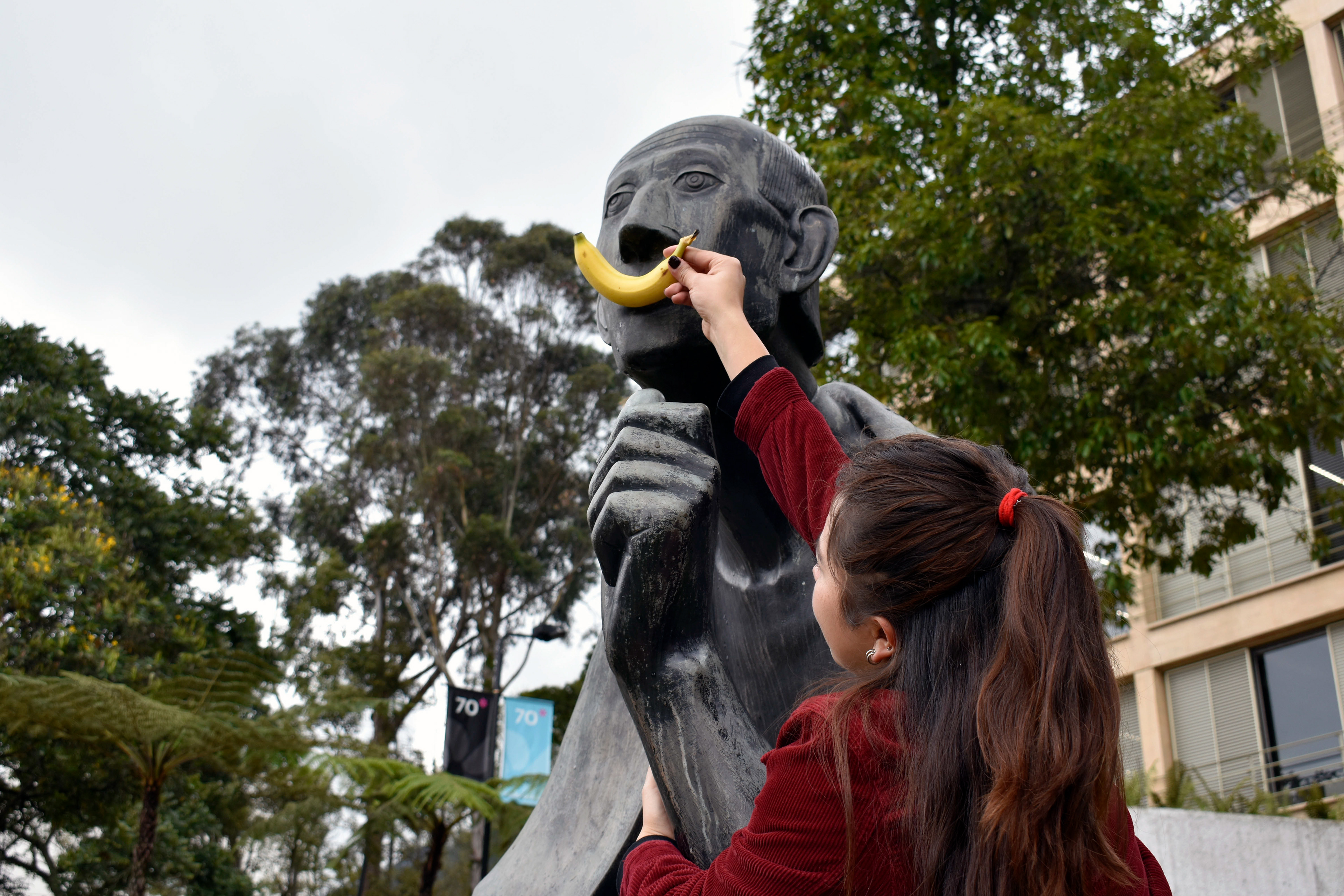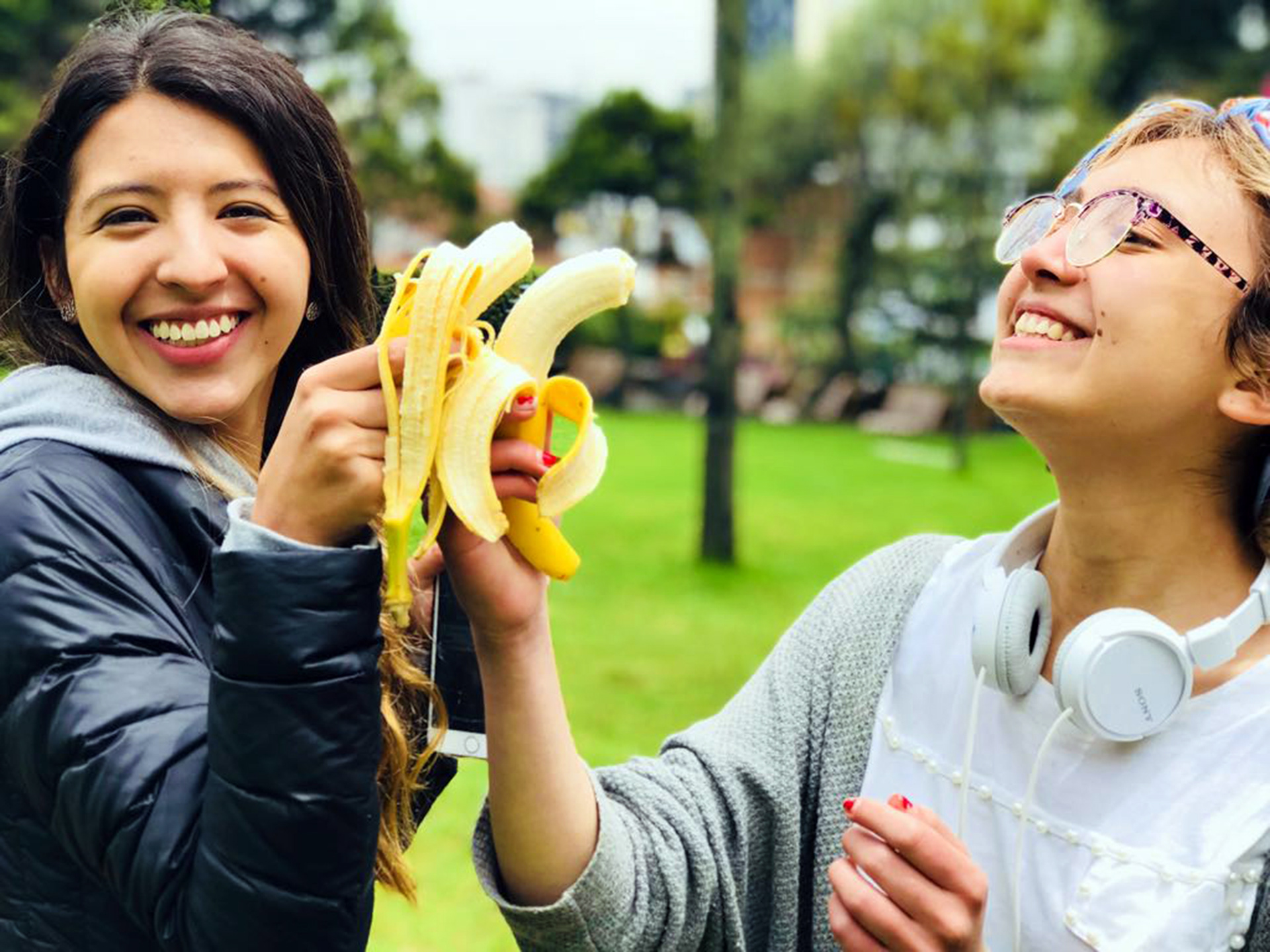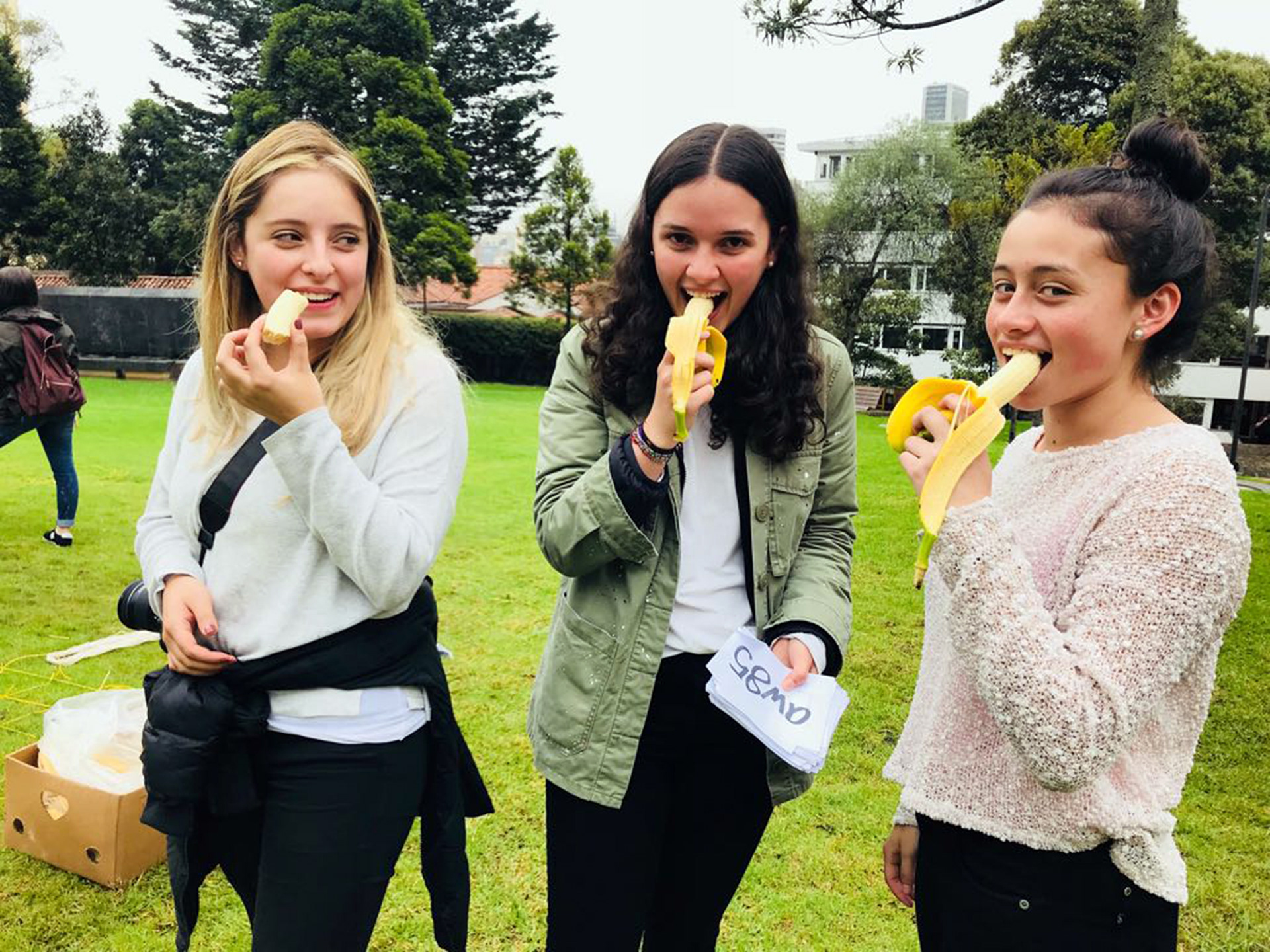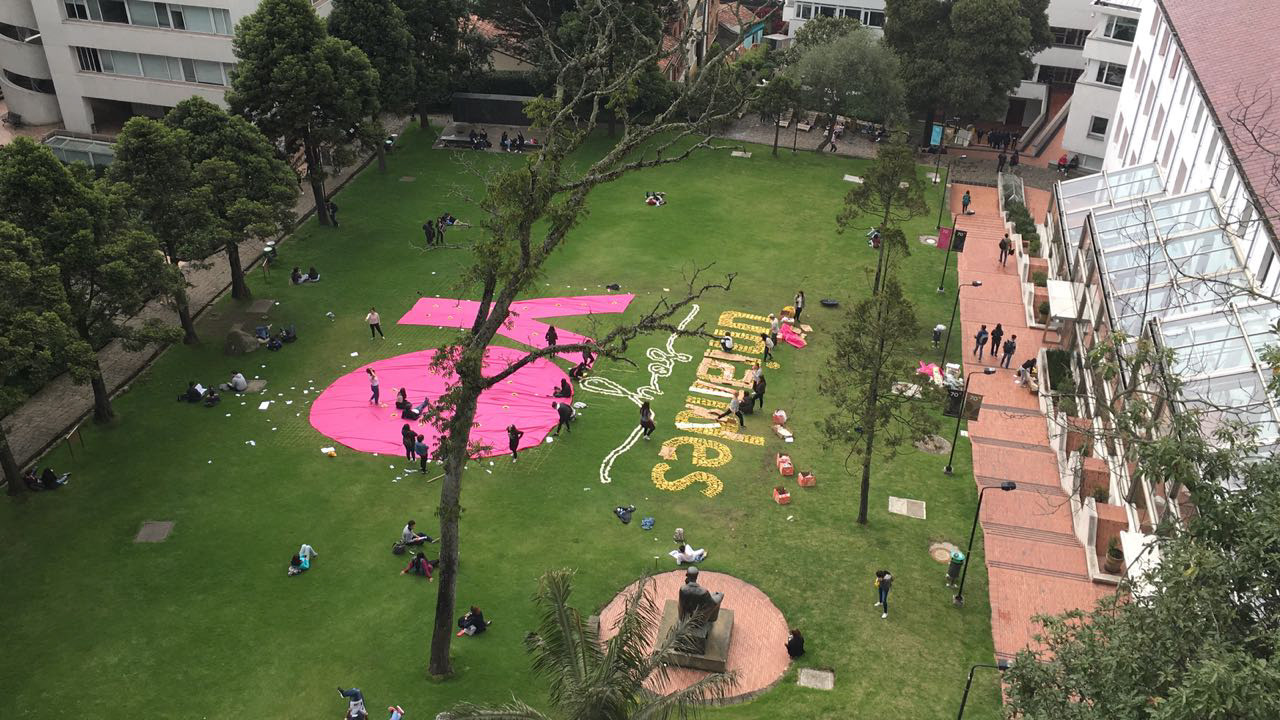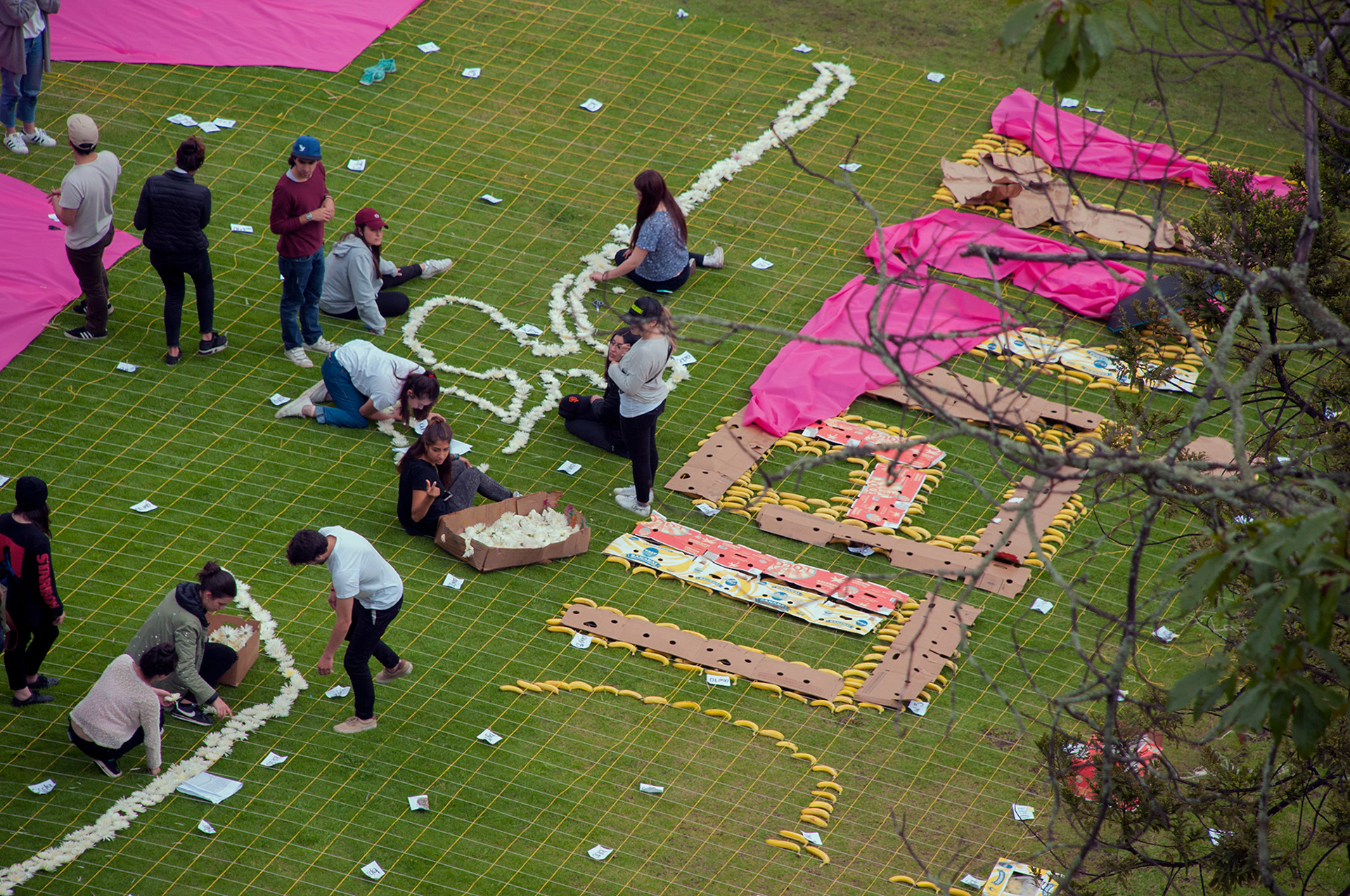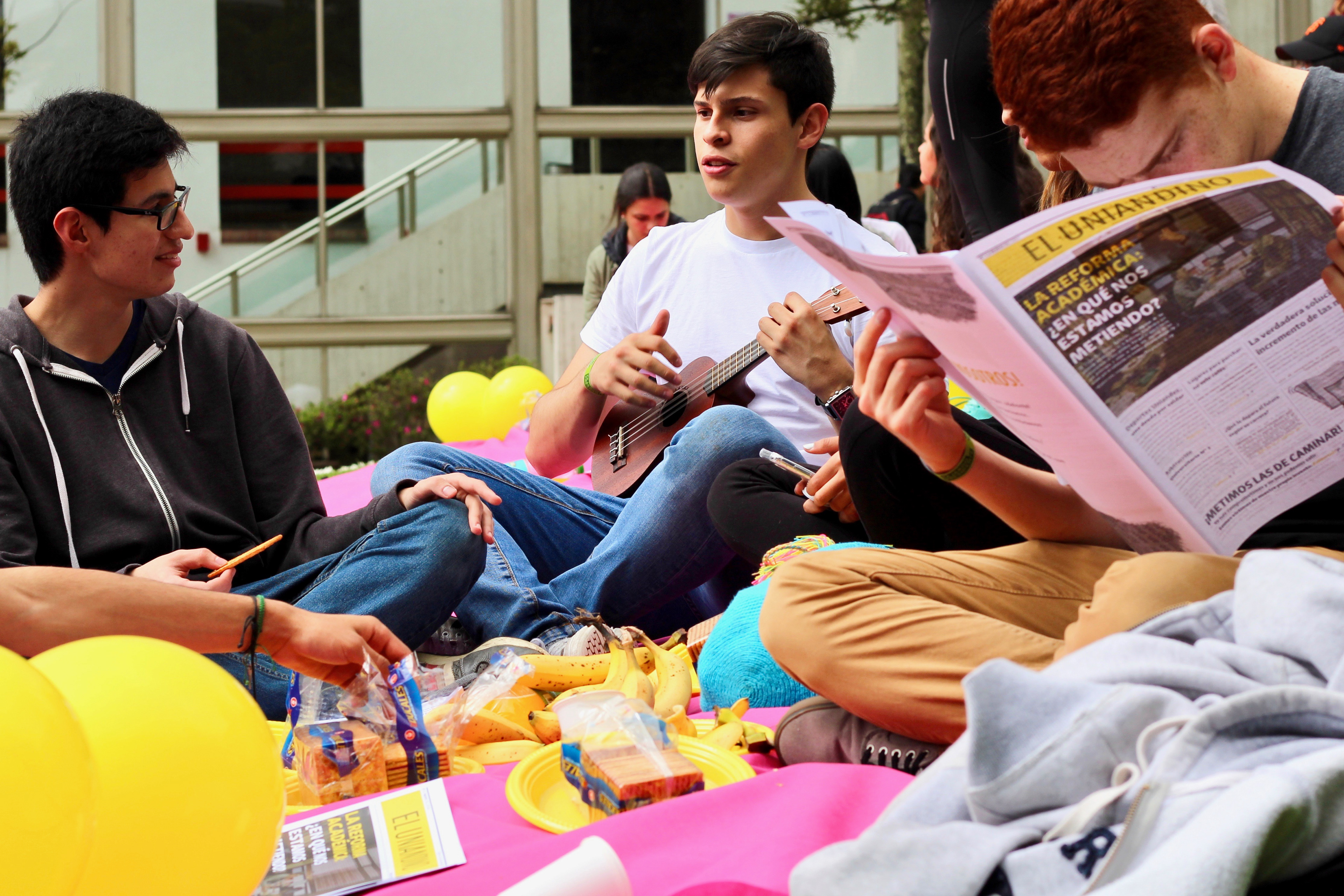 Daniela Achury, Juana Acuña, Isabella Botero, Laura Espitia, Carolina Estrada, Angie Gil, Maria Alejandra Gomez, Laura Guauta, Evelyn Half, Susana Isaza, Maria Jose Jaramillo, Laura Lasso, Andrea Loaiza, Lina Merizalde, Vanessa No, Maria Orjuela, Lorena Rivera, Anamaria Rodriguez, Juliana Rojas, Juan David Sanchez, Alexa Uribe, Martin Van Meerbeke, Juliana Villamizar